Massage Therapist in Loveland, CO
Front Range Therapeutic Massage is dedicated to providing clients with relief and relaxation through the power of personalized massage.  I specialize in a wide range of massage modalities, offering massages at our location or in the privacy of your home. Consult with one of our licensed massage therapists about the right massage for you!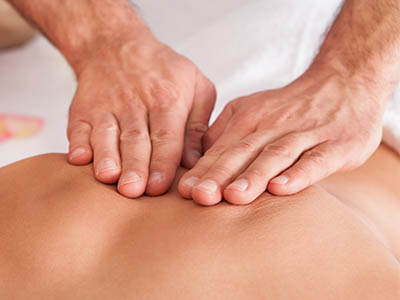 Relax and Unwind with an
In-Home Massage
Getting a tailored, targeted massage from a licensed massage therapist in Loveland, CO can transport you to a state of nirvana like few other things in life. When you can literally feel stress, tension, anxiety or pain melt away, it offers relief like no other. No matter what your situation is, Front Range Therapeutic Massage aims to help you experience this level of comfort and relaxation through a personalized massage in Loveland, CO. Whether you're recovering from a sports injury, have been battling constant stress or are just looking to treat yourself, count on the experienced hands of our massage therapists to pamper you properly.
Traveling massage therapist providing relaxing and healing massages to Loveland, CO and the surrounding areas:
Fort Collins, CO
Masonville, CO
Timnath, CO
Windsor, CO
Drake, CO
Laporte, CO
Berthoud, CO
Severance, CO
Glen Haven, CO
Johnstown, CO
Greeley, CO
Milliken, CO
Mead, CO
Hygiene, CO
Estes Park, CO
Pierce, CO
Longmont, CO
Lucerne, CO
Larimer County, CO
Weld County, CO
Boulder County, CO
I experienced in all different forms of massage therapy in Loveland, CO, including trauma, hot stone, deep tissue, sports injury, Swedish and prenatal massages. I also provide services like reflexology and foot massages, to help you regain the balance you need in your life. For even deeper levels of relaxation, ask about our hot stone massages! We even offer couples massages upon request, so you can experience nirvana with your partner. No matter what type of massage you receive, I promise you'll feel like a brand-new version of your best self by the time I am done! Schedule your appointment today and give in to the goodness of a much-needed massage.
I offer both in-studio and in-home massages through our mobile massage therapy service. Our goal is to deliver relief in a setting that's comfortable for you.
For maximum comfort, I only use organic lotions and oils for every massage. Please let us know if you have any skin allergies upfront!
 Count on me to deliver a professional touch.
I am skilled in delivering a full range of massage styles, including deep tissue, hot stone, sports injury massage and many more.
I always happy to consult with our clients and will help you choose the right massage style for you.
Feel Your Best
If the stresses of life are building up on your back or a recent injury has you feeling off-balance, let me massage away the pain and discomfort, to leave you feeling your very best again.